Choosing A Theme For Your Party Or Event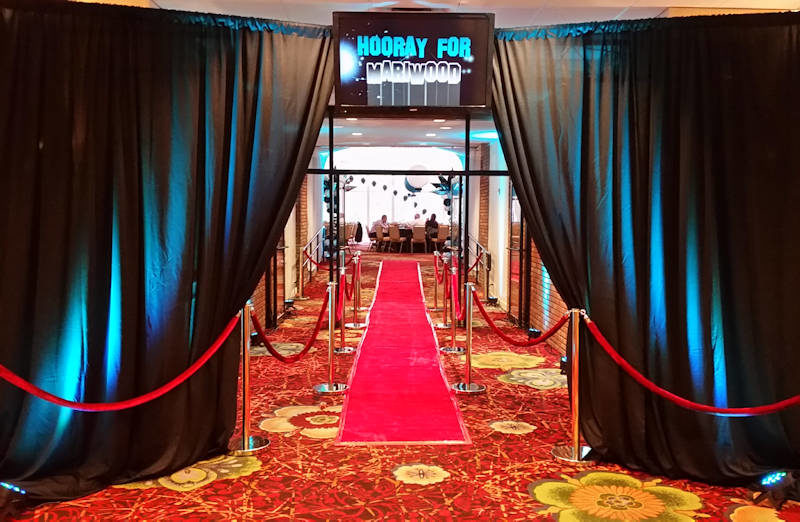 You've decided you want to plan a themed party, and to get the ball rolling on the planning, you need to choose a theme.  You've asked your friends and family for unique themed party ideas and searched every corner of the internet for unique party themes, and maybe even thought about the best themed events you've been to and how to make yours one-up it.
We've thought about choosing a theme for your event as well, and outlined some tips & tools to get you started.  Read this article and learn how to choose the perfect theme for your party or event.
Here are some things you should consider when choosing your event theme.
Event Purpose
Before you make any other planning decisions, you should establish the purpose of the event.  You will likely have a different theme for a company picnic than you would for a neighborhood block party.
Speaking of the type of event…
Event Audience/Guests
The type of event (and ultimately, the theme) needs to be congruent with the audience/guests you want at your event.  A costume party is not the best idea for a company event.
Event Venue
Especially if indoors, your event's venue will limit what you can do as far as a theme goes.  On the flip side, your event's venue can serve as inspiration for theme.  You should strive to have your event's theme complement the venue and vice versa, instead of clashing with each other.  Your choice in venue can do a lot of the work for you in choosing your theme.
Budget
Everyone's favorite B-word when it comes to planning an event…NOT!  But cost is something you still must consider when planning your event, especially when variables such as decorations and the venue come into play.  Want to throw a Roarin' 20's/Great Gatsby-themed gala?  Decorations and props will quickly eat up your budget.
Season
Like we mentioned in point #3, having your event at an indoor venue will limit your possibilities for themes.  But the venue can serve as an inspiration.  However, if you are looking at hosting an event from late fall through early spring, you are likely going to be taking the fun inside.
A unique theme for your party or event is by no means mandatory, but choosing one of the many unique party themes out there to liven up your event will make it more fun and memorable for everyone there.  Remember to put fun ahead of the theme so there isn't an awkward and forced vibe.
Click here to see some of our favorite themed events!
Happy planning!